And it's at io9! (Along with a little essay about the Singularity.) If you'd like to pre-order the book, you can do so here.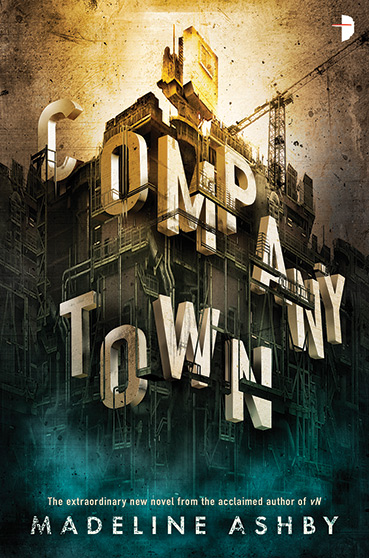 All credit goes to the amazingly talented Erik Mohr, who normally works for ChiZine Publications but went to the dark side for me and Angry Robot Books. I've wanted an Erik Mohr cover since, oh, 2010, when David's first collection Monstrous Affections was released. He's done shockingly good work for David's novels Eutopia, Rasputin's Bastards, and The 'Geisters since then, and so I was quietly thrilled when he casually asked me at a party: "So, when am I doing one of your covers?" (Seriously, it was a bit of an "I carried a watermelon" moment. I think I said, "Uh, um, well, there's this one I'm working on…about oil rigs?")
Erik was a delight to work with. He asked all the right questions, and seemed to know exactly what I was talking about before I even said it. He's also a perfectionist, and won't let a cover out the door unless it's just right. If you get a chance to work with him, do.