Books
I'm a science fiction writer, represented by Sally Harding of CookeMcDermid. These are my books.
New Arcadia is a city-sized oil rig off the coast of the Canadian Maritimes, now owned by one very wealthy, powerful, byzantine family: Lynch Ltd.

Hwa is of the few people in her community (which constitutes the whole rig) to forgo bio-engineered enhancements. As such, she's the last truly organic person left on the rig–making her doubly an outsider, as well as a neglected daughter and bodyguard extraordinaire. Still, her expertise in the arts of self-defense and her record as a fighter mean that her services are yet in high demand. When the youngest Lynch needs training and protection, the family turns to Hwa. But can even she protect against increasingly intense death threats seemingly coming from another timeline?

Meanwhile, a series of interconnected murders threatens the city's stability and heightens the unease of a rig turning over. All signs point to a nearly invisible serial killer, but all of the murders seem to lead right back to Hwa's front door. Company Town has never been the safest place to be–but now, the danger is personal.

A brilliant, twisted mystery, as one woman must evaluate saving the people of a town that can't be saved, or saving herself.
An anthology of collected stories from various Canadian authors, based on Ian Fleming's fourteen published Bond novels, edited by Canadian genre authors Madeline Ashby and David Nickle. Includes new fiction from Charlie Stross, Alyx Dellamonica, Kelly Robson, Karl Schroeder, Robert J. Wiersema, and more! To be published in Canada only.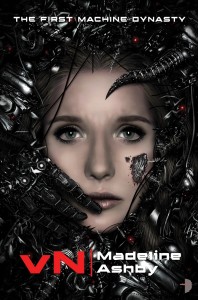 Amy Peterson is a self-replicating humanoid robot known as a VonNeumann.

For the past five years, she has been grown slowly as part of a mixed organic/synthetic family. She knows very little about her android mother's past, so when her grandmother arrives and attacks her mother, Amy wastes no time: she eats her alive.

Now she carries her malfunctioning granny as a partition on her memory drive, and she's learning impossible things about her clade's history – like the fact that she alone can kill humans without failsafing…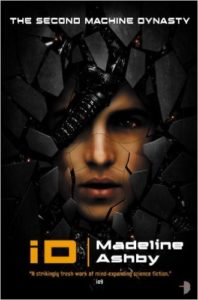 Javier is a self-replicating humanoid on a journey of redemption.

Javier's quest takes him from Amy's island, where his actions have devastating consequences for his friend, toward Mecha where he will find either salvation… or death.
Short Stories
Listed below are the stories of mine that other people have published. Some of them are free. They are listed chronologically, so the most recent publications will be at the bottom of this page. I hope that you enjoy them. And hey, if you would like to commission a story from me, which is how many of these stories began, just get in touch via the comment form up top!
Meta
Nonfiction
For a while I was a columnist for the Ottawa Citizen, a PostMedia publication. You can read my columns here.